The Hassle-Free Choice For Building Professionals
With Midwest Construction we promise a hassle-free experience by providing quality products, fast and complete delivery and constant, reliable service.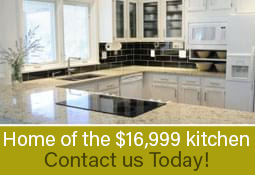 We feature a complete range of relevant, affordable styles perfect for multi-family living. These solutions will enable you to attract new tenants, command higher rents or easily update any kitchen, on a budget. Our quality products offer All-Plywood Construction which provides durability and strength needed for long term use. Our Universal Design products have been engineered to allow occupants for all ages easier access to essentials within the room while blending into a space seamlessly.
We understand your speed to market is critical in helping you continually close the deal. You can rely on us to deliver the right cabinets, at the right time, at the right price.
Our dedicated sales and service teams are focused on helping deliver the product, expertise and service you need. Feel confident you can execute your project successfully with the dependability and longevity you've come to expect from Midwest Construction.